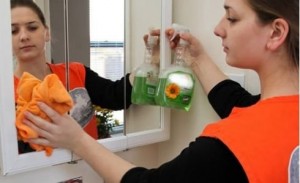 It is always nice to hold a property and take care of it daily. Many people pay high attention to their household unit. However entering and moving out of a property might be always considered as something excising but the entire process often might turn into a real nightmare especially when in comes to the exact property condition.
This is the reason why in both occasions you would need to organize a professional End of Tenancy or Pre-Tenancy Cleaning Service. Having a cleaning service organized from an experienced cleaning company will guarantee receiving successfully your deposit back. The same will deliver you an ultimate joy when you enter your new home.
We guarantee our service for 48 hours upon completion of the cleaning. Our company offers the service 7 days a week inclusive the weekend for no extra additional costs. Our service is well recognized and we have a number of satisfied customers ready to use us again. We do understand the importance of the cleaning and consider that different properties might be treated in a different way and their condition may vary due to these reasons.
Our service is not hourly based. We organize a team of professional cleaners with high skills able to clean deeply and properly your property paying attention to the smallest detail.
All areas we service in London
End of Tenancy Cleaners West London
End of Tenancy Cleaners North London
End of Tenancy Cleaners South East London
End of Tenancy Cleaners South West London
End of Tenancy Cleaners North West London
If you choose our company you're about to arrange a full service. You finalize your decision by arranging the service and we take care of the rest.
Our cleaning includes: kitchen, bathroom and toilets, bedrooms, living and common areas.