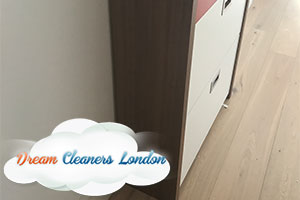 Located in New Southgate, Friern Barnet we are the first house cleaning company with such flexible rates and schedules that it fits everybody's preferences. We take pride in calling ourselves the best out there. Our cleaning technicians are all professionals and the job they do is nothing short of excellent.
Thanks to the equipment and cleaning materials the company provided, they are capable to defeat any clutter or dirt stacked deeply in your home. Once our job is done you will the difference because our teams remove not only the visible but also the invisible dust and dirt piling up without you noticing.
House Cleaning Services
Price
Regular Cleaning

£

14

One Off Cleaning

£

16

Spring Cleaning

£

18

Deep Cleaning

£

18
Domestic Cleaners for New Southgate, Friern Barnet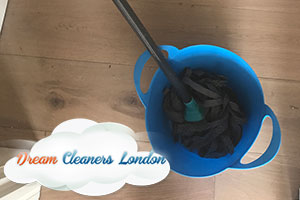 We would like you to become one of our clients as we are offering you our excellent house cleaning service. All you need to do is contact us and we will start sending you someone to take care of the cleaning around your home once or more times a week.
The service we are providing you comes on an affordable price with an excellent performance. The house cleaner will be absolutely certain that your home is spotless by the afternoon. They will not leave a single thing unchecked on the list of chores. When it comes to house cleaning, they are experts in the area New Southgate, Friern Barnet
House Cleaners N11
We have trained our cleaners in such way to ensure that all of our clients' homes in New Southgate, Friern Barnet are cleaned to high degree of perfect immaculateness. We take pride in our qualities and willingness to always complete your expectations and cleaning challenges.
Do not have second thoughts about booking with us or not. You deserve to enjoy consistently clean and cosy living space. With our company, your dream environment is just a call away. We are professionals who focus on providing you with the best house cleaning services in the entire area. Give us a call and leave all of your worries behind.

It is high time that you got the matters in your own hands and made sure your house is as clean and welcoming as possible. No more stressful cleaning around when your friends are calling you they are on their way. No more drooling over interior design magazines. You are going to have a gorgeous home and it is going to happen now.
Our New Southgate, Friern Barnet based cleaning company is here to make your dreams come true with a simple house cleaning session, and trust us, nobody comes close to our performance.
"Few days ago, my cat peed all over my carpet in the living room. The stench was unbearable. Luckily, your team responded fast and cleaned the carpet under an hour leaving the scent of fresh aroma. I have got many friends who would find your service extremely helpful. I will make sure they know about you and your capabilities. – Kevin"
"I had a birthday party last week and invited over 20 people. We had lots of fun but on the next morning my apartment was a disaster. There were footprints all over the floor and my carpet, a huge spot of red whine and bits of food on my couch. All around the living room and the kitchen were cups and empty bottles of wine and beer. And someone barfed all over my carpet in my bedroom. It was a total mess. Hopefully, your team came on a short notice and cleaned the place up so quickly I was amazed. There was not a single spot left anywhere. – Megan"
Have an area of your house cleaned to perfection with our house cleaning service located in Friern Barnet. For many years we have been providing cleanings and we are more than confident in our capabilities to make the best out of your cleaning situation. We provide special and thorough cleaning care for all of our customers.
We respect your wishes, desires and preferences on how you want your property to be handled. You can count on us to make your home shine bright again- we are available seven days of the week. Simply call our lines and get your house professionally cleaned.