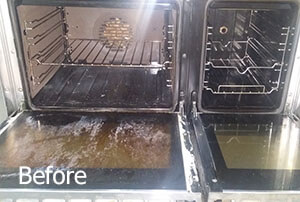 If you are looking for someone to do the one house chore you hate doing, get help from us! We are a company that works in the Chiswick, Gunnersbury, W4 area, that specialises in professional oven cleaning for your home.
We offer you trained teams of professional cleaner who come to your house and do the job you hate for you. You can put to a useful purpose the free time you are going to win when you get professional cleaning for your oven.
Take the time for yourself and relax after a long day at work, or spend it with your family, while our professionals take care of your oven.
Oven Cleaning Service in Chiswick, Gunnersbury
Every cleaning service offers the standard cleaning procedures and service to its clients, but not us! And that is what makes us the best professional cleaning service provider in the Chiswick, Gunnersbury, W4 area. We have spend years perfecting our cleaning methods and equipments because our clients are our priority.
Here is why so many people have chosen us:
Our teams are punctual and trustworthy
They work quickly and efficiently
Our specialised equipment is included in the price
The eco-friendly and toxic-free cleaning products are included in the price
And the best of all, our prices are considerate and affordable
After trying out the oven cleaning you provide and due to lack of time, we started to use the service very often. The technicians carry out thorough, professional and effective cleaning which is implemented at a reasonable price. We will continue to use your oven cleaning services. – Zoe
Our trained professionals are adequate at cleaning all kinds of ovens with different degrees of dirt. Grease, carbon built-up, burned food remains, bad smells – you can say "goodbye" to all of them. We also know that good oven maintenance means that its efficiency will not decrease for as long as possible.
Oven Cleaning Services
Price
Single Oven

£

45

Double Oven

from £

63

Microwave

£

20

Hobs/Extractor

£

23
Professional Cooker Cleaning Provider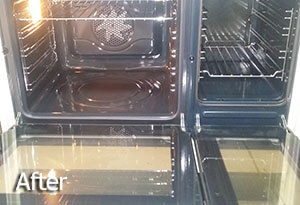 Many people have chosen us as their professional cooker cleaning provider and all of their needs have been fulfilled and they have been left happy with the end result and their brand new looking ovens. That is why our company prides itself in its 100% efficiency and 100% satisfied customers.
Become one of our satisfied customer now when you call our assistants to make an appointment. We operate all around the Chiswick, Gunnersbury, W4 area. Pick up your phone and call us now so we can send our team of specialists and take care of your oven.
"If it wasn't for the oven cleaning service of this company, I would have been in a total despair. Thankfully, I came across their service and they send me one of their professional technicians. The cleaner made sure that there is not a single trace of dirt and grime left behind and now my oven looks wonderful. – John"
"Homemade meals are my passion but I don't feel that excited when it comes to oven cleaning. However, ever since I found out about the oven cleaning service of this company, I don't have to worry about that issue. After every cleaning session, my oven looks exceptionally good and my meals taste amazing. – Rebeka"
If you are looking for a way to bring back the spotless look of your cooking appliance, you can always rely on the professional technicians of our company who always work hard to provide the best oven cleaning service in Chiswick.
If you give us a chance, we will take the best care of your cooking appliance. We will clean every dirty spot and we will extend your oven's lifespan so that you can enjoy your homemade meals for a long time. We are very flexible with our working time and we can easily fit your busy schedule. Don't hesitate to give us a call.