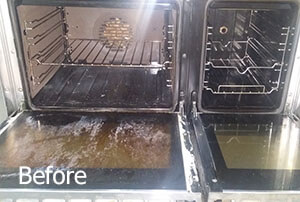 Our company is dedicated to oven cleaning in Notting Hill, W11. We have been operating for many years and we have an established reputation. Not to mention, our experience is vast.
We clean different kinds of ovens and the best part is that the job is carried out on site. We will bring what's necessary to clean your oven to shine. We are professionally-screened and ready to serve you.
We know how difficult it can be to remove grease and grime from your oven, especially if you don't have the right cleaning solutions. Don't worry, we are well-equipped and ready to start work. Give us a call and make an appointment.
Complete Oven Cleaning in Notting Hill
When we clean your oven, we will make sure to eliminate all the grease, grime, baked-on food and dirt that have settled on it.
Facts about our service:
All the steps are carried out on site
Our pricing is decent
Services can be scheduled anytime, 24/7
Cleaning products provided by us
We cover Notting Hill, W11
Our oven used to be quite messy after a family roast and some time postponing the cleaning for later. We decided to use this company's cleaning services which were the best we have had. The cleaners removed the burnt food and greasy splatters. They did impressive work at a reasonable price. – Jessica
This has to be said, all the products and solutions we use to get your oven gleaming are non-toxic and non-caustic. They are biodegradable and specially designed for ovens and kitchen appliances.
Oven Cleaning Services
Price
Single Oven

£

45

Double Oven

from £

63

Microwave

£

20

Hobs/Extractor

£

23
Save time and money with our oven cleaning services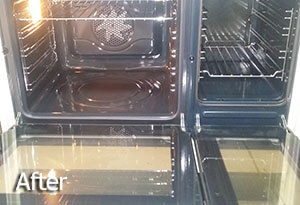 Our oven cleaning service in Notting Hill, W11 will save you time scrubbing. We will do the job for you at a time of your choice. We will stick to your schedule and preferences. We love helping our clients and we make sure to fulfil their requests and meet their expectations.
We are pretty sure you will be fascinated by the results. If you want to have a sparkling oven just like it was on day one, you need to use our service. Not only do we have enough experience, but we are skilled; plus the products we use are high-end.
Without doubt, we create amazing results. You should see it yourself. How about you make an appointment? We have inexpensive cleaning packages that you will love. Not to mention, we work flexible working hours. Choose a day and a time and we will come. No extra charges. Give us a try now.
"Making my oven clean once again is all I wanted from you guys, but you did way more than that. A few days after the cleaning I noticed a change in the performance. It was performing way faster and I really liked that, not to mention it was clean to perfection. – Kevin"
"My wife absolute loves the cleaning job you did on our oven a few weeks ago. She is very excited about being able to cook her favorite food without it getting a scent from a previous cooking. We also really enjoyed having your lady cleaner over. She was nice and energetic, and most importantly she did a really good job. – Fred"
We believe that oven cleaning is not your favorite thing to do or you just don't have the time for it and if this is so, you can rely on the help of our oven cleaning services.
Our company is based in Notting Hill and we will be always ready to help you with the oven cleaning at a time that is convenient for you! The two employees which will be sent to you, will give you both fast and efficient results. We are sure that the job done will surpass your expectations and you will see by yourself that you have made the right choice with us!