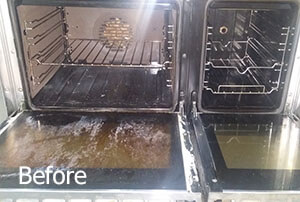 One of the most challenging cleaning tasks in the household is cleaning your oven. It is a messy job that involves heavy scrubbing and rubbing. We would like you to know that we are by your side. Whenever you need help with that, just call us in.
Our oven cleaning service in Paddington, Bayswater, W2 is a game changer. We can remove the burden of oven cleaning off of you. Our cleaners work their magic. We are equipped with the best cleaning tools and products available. We follow our innovative cleaning program.
We are hard workers and we have many years of experience. We suggest you give us a try. Call our phone number right away.
State-of-the-art Oven Cleaning in Paddington, Bayswater
As our products and solutions are specially formulated for cooking appliances, we assure you that our oven cleaning service in Paddington, Bayswater, W2 is very effective and cutting-edge. You will be fascinated by the end result.
Reasons to use our service:
We have prolonged experience in cleaning
We use specialised equipment, which is powerful
We are diligent, careful and knowledgeable
We have extended working hours
After using your service I wonder why I didn't start earlier. I've tried so many times to clean my oven and with no good results – only damaged carbon and aching hands. I don't know how you did it, but my oven know looks like new. I will definitely recommend you!- Jeremy
After a few cooking projects your oven can become pretty overwhelming with grease and food deposits building up on it. It takes lots of scrubbing to get rid of it. What's more, you have to use those cleaning agents that release a disgusting smell. There is really no need for you to put in all this effort to keep your oven clean if you let us stand by you.
Oven Cleaning Services
Price
Single Oven

£

45

Double Oven

from £

63

Microwave

£

20

Hobs/Extractor

£

23
Attentive Cooker Cleaners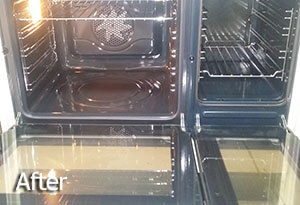 Our company is the name of the game. Our methods work. Not to mention, minimal scrubbing is involved. Our cleaning products are so efficient that we can get rid of up to 100% of carbon residue and grime. We are hard-working, too.
When we are cleaning, we focus all our attention on that. We like starting work at once and we keep on cleaning until the unit we are working on is spic-and-span. We have an amazing cleaning system. We assure you that it works.
Do not hesitate to book our oven cleaning service in Paddington, Bayswater, W2. We always have you covered.
"Cleaning the oven is one of the cleaning chores I hate the most. It is just so tedious and tiring. This is why I am very happy that I found out about the oven cleaning service of this company. The technician who carried out the service made sure that my oven is sparkling clean both on the inside and outside and in no time it looked like a new one. – Edna"
"My oven was looking terrible and if it wasn't for the hard work of the technician of this company, my homemade food would have looked terrible. I am happy that I decided to hire the oven cleaning service if this company because they managed to give my cooking appliance a brand new and spotless look. – Rosaline"
If your cooking appliance is covered in grease stains and carbon, then you have to take a proper care of it. And what better way to assure the good look and proper work of your appliance other than hiring our company's oven cleaning service?
We promise you that you won't regret your decision if you entrust your appliance to our care. Our technicians are all trained to provide the best cleaning service and satisfy the needs of our customers. Since we use professional cleaning tools and products, the final result is always brilliant. We provide our help all around Paddington, throughout the entire week.