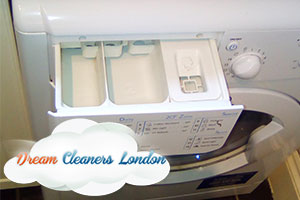 Hiring a professional cleaner is easy, however, not all cleaning companies are committed to quality. If your home or office premise requires overall cleaning, we invite you to take advantage of our impeccable professional cleaning, designed to meet your expectations and bring you 100 per cent satisfaction.
You can count on us for all types of cleaning projects. We can help with the yearly deep cleaning, prepare your home for a special event or ensure a healthy environment for your employees. Our dedicated cleaners can visit you any time and place in Chelsea. Dial our number and tell us when it is convenient for you.
Professional Cleaning Services
Price
End Of Tenancy Cleaning
starting from

from £

79*

Professional Carpet Cleaning
starting from

£

48*

Professional Deep Cleaning
starting from

£

18/h
Professional Cleaners in SW3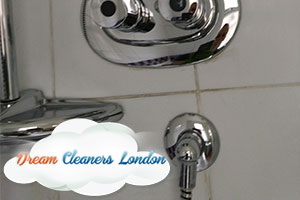 Are you sick of giving your best during the house cleaning session and then accomplishing mediocre results? We can make this issue disappear with our professional cleaning session performed in your house. Our company is based in Chelsea and we can male your life so much easier with our always ready to help professional cleaning experts.
Give us a call and ask our call center representatives whatever you feel like knowing regarding our cleaning sessions and the methods we utilize in them. Keep in mind that we work seven days per week and we look forward to hearing from you.
Professional Cleaning Chelsea
You keep cleaning our house and you spend long hours trying to scrub every last inch of your floors, and yet when you get back on your two feet what you see is far from perfection. If this is not frustrating, we don't know what is. Luckily there is an easy solution and it goes by the name professional cleaning.
The cleaning teams are going to deep clean and condition your whole house and leave it rejuvenated and refreshed. If you live in Chelsea, contact us and schedule your first house makeover with our professional cleaning session.
If you often find yourself struggling to keep your house as clean as possible, or even on an average level, you are probably in need of a professional cleaning session. Our Chelsea based cleaning company is here to save the day with our professional cleaning session and everything it has to offer.
The cleaning experts we work with are professional cleaning experts which know exactly what to do in every situation and they can solve any issue in the process of cleaning your house. Give us a call and schedule your first professional cleaning session this week.
"I am still amazed that I paid a very inexpensive price for a professional cleaning service and I got almost a first-class cleaning service. I just had my house deep cleaned by this company and the result was jaw-dropping. I did not expect such a diligent service. The entire house was sparkling clean in no time. -Ariana"
" My sincerest gratitude to this company and their amazing cleaners. I had the pleasure of working with them last week and I was more than happy with the end result. I found the cleaners to be very dedicated to their job. The ones who deep cleaned my house paid great attention to all details. -Toby"
Do you know what could happen if you do not clean your home?You could become really sick. Dirt promotes the spread of bacteria, germs, and pollen which could trigger your allergies. What people do not know is that even regularly cleaned places may be infested with bacteria. That is why you are advised to rely on professional cleaning services at least once a year.
Our professional company offers affordable cleaning services. Chose our professional cleaning company and you will receive the deepest cleaning your property. We are fully supplied with top-notch cleaning gear and we guarantee good results. We are Dream Cleaners London, book today.