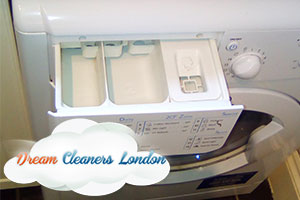 If you are always short on time and you never get to the cleaning part anyway, we might be exactly what you need. Our professional cleaning service company offers a wide range of services, trying to be of maximum use to our clients. We are extremely thorough at what we do, we always have the suitable detergents for any kind of surface.
If you are interested in our company, give us a call for more information or if you are already eager to book one of the many cleaning services. We are currently performing our services in the area of Chiswick.
Professional Cleaning Services
Price
End Of Tenancy Cleaning
starting from

from £

79*

Professional Carpet Cleaning
starting from

£

48*

Professional Deep Cleaning
starting from

£

18/h
Professional Cleaners in W4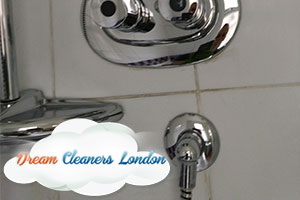 We presume that most of you have had those moments of feeling powerless and exhausted by the end of the day and the last thing you can think about is starting to clean. However, you will have to do it eventually no matter for how long you have been procrastinating.
There is another option. We can take your place and do the cleaning instead of you. In our opinion this the best you can do. Give us a call and we will send our cleaners to your home to clean as long as it is located in Chiswick it satisfyingly while you enjoy your free time. Our prices are affordable.
Professional Cleaning Chiswick
Professional cleaning services are more and more popular among people with big families. It is not that they don't like cleaning, they simply don't have the time.
This is why companies like ours exist. We are not simply cleaning ovens and carpets. We help people. Booking a service is extremely easy. It could be done by phone. Call us and pick the service – easy as pie. Tell us when and where to come and we will be there. All the detergents and tools are our responsibility. Now you can easily have a break and the cleanest home in Chiswick.
We would like to offer you a professional cleaning service. It includes everything that you normally do but ten times better and a whole lot faster. The cleaners we are providing our clients with are some of the best you will see on the Chiswick market. They arrive at a client's home on time and start thoroughly cleaning every inch if it.
All grounds are covered by them – from the most simple tasks of taking out the trash and cleaning up dust, to the more complicated ones of thoroughly cleaning even the most obscure areas. Our cleaners make sure that a client's home is spotless by the afternoon.
" I am very thankful to your cleaners and your company for having such economical prices. I would not have been able to afford your service otherwise. Let me just say that your deep cleaning team always leaves my apartment in a perfect condition. I could not thank you enough. -Peter"
" I loved the results your deep cleaning service gave me. The cleaners were very detailed. To my surprise the service was much better than I expected, considering the price. My expectations were not high at all but I enjoyed this service very much. The entire experience was nice. I would recommend them. -Aria"
Even the homeowner who is really dedicated to keeping their home clean may need professional help at some point. Professional cleaning technicians are armed with high quality cleaning products and they are experienced in professional cleaning. They can save you time and effort and make your home cleaner than you could imagine.
And if you choose Dream Cleaners London to assist you, you will not have to spend all of your savings on cleaning services, too. You can book us to deliver various professional cleaning services. Choose us today and we guarantee that you will love the result.