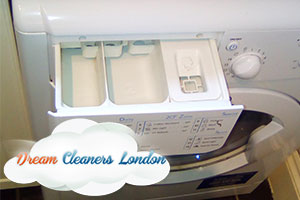 If you are on the hunt for a truly deep cleaning and you feel like your house is in need of a proper scrubbing, professional cleaning is the solution for all your problems. Our cleaning teams consist of highly-trained cleaning specialists which are going to perform their cleaning in your home and turn it back to the sparkling clean state it was initially in.
We are based in Lewisham, Hither Green, so people here know us very well. We never fail to surprise them with our superb level of professional cleaning. Now we want to welcome you to our big family of happy customers
Professional Cleaning Services
Price
End Of Tenancy Cleaning
starting from

from £

79*

Professional Carpet Cleaning
starting from

£

48*

Professional Deep Cleaning
starting from

£

18/h
Professional Cleaners in SE13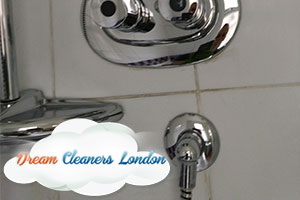 Book with our professional cleaning services and leave the troubles behind. We are here to help you as much as we can. We are open around the clock all over Lewisham, Hither Green for your convenience. Give us the chance to prove to you that we are the best cleaning company available in the entire town.
Our cleaners use the most modern cleaning equipment. We offer you our daily, weekly, monthly or one-off cleaning sessions. We put our pride in being flexible with our customers and their needs. Give us a call and we will supply you with housekeepers at very short notice.
Professional Cleaning Lewisham, Hither Green
Benefit from our professional cleaning services all around Lewisham, Hither Green. We are at your disposal for daily, weekly or monthly cleaning sessions. If you need just one-off maintenance, we are ready to help you as well.
Our cleaning services include sweeping, vacuuming, mopping, ironing, laundering, cleaning, dusting and polishing all the areas. The technicians who work for us know which exact surface need some special attention and treatment. We do not charge anything extra for weekend or holidays appointments. There is no need to pay additionally for the cleaning materials because we provide ourselves with that is necessary. You only need to contact with us.

Need to make a good impression? Roll up your sleeves and clean. According to recent studies, there is nothing more appealing than a sparking clean home. Cleanliness is important because it symbolizes a germ-free environment as well as a caring personality. Those who clean are believed to be up to three times more attractive simply because they don't neglect their duties.
If you wish to make a good impression but you're too busy to clean, call us. We offer professional cleaning services in Lewisham, Hither Green for a small fee. Pick up the phone, call us and watch the magic happen.
"A few weeks ago I decided to give this company's professional cleaning service a try. I was very impressed because the cleaners who came to my home asked me about my preferences and they worked hard until my house was sparkling clean. I definitely recommend the services of this company to everyone. – James"
"When I am tired from the long week at work, I can always rely on the professional cleaning service of this company. Thanks to the cleaners who carry out the service every corner of my house, my carpet or oven always look spotless. I recommend the professional help of this company to everyone. – Norah"
We are located in Lewisham and we offer its residents a professional cleaning of a high standard. Our cleaners are trained specialists with huge experience. We are available on a very reasonable price yet the services we provide are thorough, impeccable and last but not least satisfying.
We conduct a cleaning process that is completely safe for you and the environment. We focus on using natural cleaners, which when used right apply a very strong dirt dissolving effect. We know how to treat different types of stains and dirt- know that when you make a stain on the sofa all it takes is a single phone call to make it all right again.