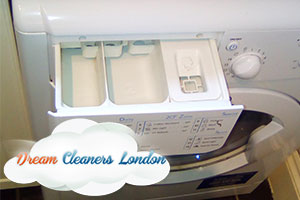 We are a professional cleaning service, unlike other services in Mill Hill, Arkley, we don't lack motivation or experience. We strive to provide only the best cleaning for our customers. Employ us for a deep, thorough cleaning or a singular partial cleaning. Our Working schedule is flexible to best fit your time table.
Contact our operators now and let them help you organize your cleaning plans. If, for an example, the cleaning you want us to carry out, cannot be completed in one day, we will assist you in stretching out the process and come back on a different day, that works for you, to finish the job.
Professional Cleaning Services
Price
End Of Tenancy Cleaning
starting from

from £

79*

Professional Carpet Cleaning
starting from

£

48*

Professional Deep Cleaning
starting from

£

18/h
Professional Cleaners in NW7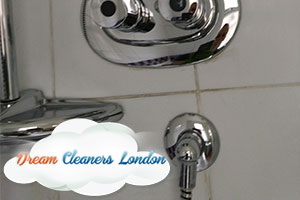 Our company works with the most trained housekeepers who adhere to strict rules and methods every time they clean a property. They are all vetted and experienced to apply proper and thorough cleaning to every home located in Mill Hill, Arkley. We provide them with the latest equipment to ensure efficient results in cleaning.
We are at your disposal whenever you need us. We work around the clock seven days of the week so whenever you find yourself in search for a professional cleaning services, give us a call. We are the best thing you can do for your home and for yourself.
Professional Cleaning Mill Hill, Arkley
According to a recent survey, most people think that there's a close relationship between cleanliness and professionalism. 90 out of 100 questioned people with a master's degree answered negatively to the question whether they would like to work in a dirty office for a big salary. Surprisingly, those people preferred working in a sparking clean environment for a salary twice as low.
If you want your office bursting at the seams with professionals and free or dirt and bacteria – call us. We operate in Mill Hill, Arkley. We guarantee that our professional cleaning services will make your office appealing even for the whimsiest person.

As long as we are on the Mill Hill, Arkley market, no client of ours is going to be left disappointed. We work hard with everyone and for everyone in this family. Every single employee and client are validated and respected.
If you are in need of professional cleaning, we are here to bring you to best and most flawless service you have ever seen. Contact us and just tells us when you need someone to come over and leave everything else to us. We will send you our professional cleaners to your home and they will be a hundred percent sure that everything is spotless by noon.
"After a few times of hiring the help of this professional cleaning company, I am now convinced that they are the only ones I can trusts when it comes to the clean and neat look of my home. The cleaning experts who perform the cleaning are wonderful people and they always pay attention to every detail. – Jennah"
"Making time for proper house cleaning has always been a problem for me. This is why I am very happy that I finally found a professional cleaning company that I can trust unconditionally. The cleaners who carry out the cleaning sessions never tend to disappoint me and they always match my requirements in no time. – Sarah"
Nowadays people have numerous professional and social duties, which don't leave them much time for cleaning. We have vast experience as a cleaning provider and offer our valued customers in Mill Hill individual attention and peace of mind.
Whether it goes about the annual deep cleaning, office sanitation or a cleaning prior an event, our cleaners possess the necessary professional qualification to accomplish a variety of cleaning projects. When they are in your property, you can be confident that it will be cleaned properly up to the smallest detail. Give us a call and our office assistants will provide you with additional information.