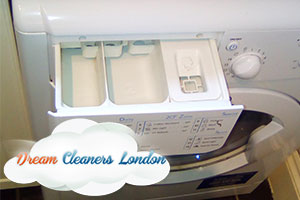 We would like to present you our company which mainly focuses on professional cleaning. We have been top rated provider for plenty of years and we take pride in our éclat. With our favourable location in New Southgate, Friern Barnet we can help as many clients as possible.
Everybody deserves to live in healthy and clean environment. If you are already sick and tired of frantically scrubbing and cleaning, turn to our reputable services and forget about dust and dirt. Our experienced cleaners use only the latest equipment and tools. Seize the opportunity of having us in your come and enjoy the cleanliness to the fullest.
Professional Cleaning Services
Price
End Of Tenancy Cleaning
starting from

from £

79*

Professional Carpet Cleaning
starting from

£

48*

Professional Deep Cleaning
starting from

£

18/h
Professional Cleaners in N11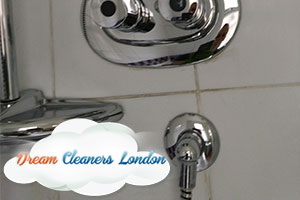 A deep and thorough cleaning once per year is not only healthy but also contributes to the healthy living environment. If you consider sanitising your house or commercial premise, have a look at our professional cleaning.
We are able to offer you a comprehensive overall cleaning, which includes hoovering carpets, washing hard floors, degreasing the kitchen, cleaning the bathroom, disinfecting the toilet, removal of grime from difficult to reach areas and much more. The package is available in the entire New Southgate, Friern Barnet and if necessary we can alter it according to your individual needs. Contact us and we will give you detailed information.
Professional Cleaning New Southgate, Friern Barnet
Localized in New Southgate, Friern Barnet we can offer numerous professional cleaning services for your home. Our very skilled cleaning technicians are capable of performing all cleaning tasks, from, cleaning your carpet and polishing surfaces to a complete spring clean.
You can count on us, to not just clean, declutter and disinfect your home, but also make the result of our cleaning last longer and increase the longevity in your home instalments. Our company is the proof that you don't need to pay top dollar for a top quality service. We win customers over with our can do attitude and dedication in what we do best – and that's cleaning.
Professional always guarantees the best results you can find available. Everybody knows it. The same goes for professional cleaning and its breathtaking effects. You can enjoy the sparkling home you have always dreamed of, and you don't even have to do a thing. All you have to do is give us a call and pick a cleaning team to do the cleaning for you.
We are an New Southgate, Friern Barnet based cleaning company and we are here to give you the best price-to-performance ratio. They are available for booking seven days per week, so just contact us.
"I am always grateful for the professional cleaning services of this company. Whether it is for the cleaning of the carpet, the upholstered furniture or a simple house cleaning, I always call them because and I know that the final result of the cleaners service will always match my desires. – Eliza"
"When I don't have the time to deal with every single cleaning chore, I always dial the number of this company. Their cleaning services are always of a great quality and the professional cleaning equipment which they utilize always give my home a sparkling clean look. Their prices are also very attractive. – Frank"
Keeping a property clean takes up a huge amount of time and energy. For this reason, homeowners and businesses sometimes need an outside help. At our company, we know that when you book our professional cleaning, you expect core commitment and quality.
We have available cleaners in New Southgate even on weekends and bank holidays. For your peace of mind, everyone in our team is rigorously trained to tackle all types of cleaning duties in a prompt and professional manner. You only need to share your preferences regarding the cleaning session and our dedicated cleaners will take care of the rest.