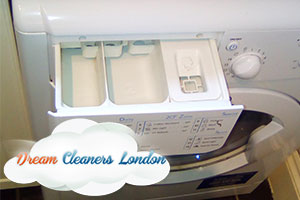 Do you often find yourself struggling to thoroughly clean your house? There is a reason why this is happening and it is in the cleaning products you use. The store bought detergents and sprays are not potent enough to deeply clean your house and the results are not satisfying enough.
This is why you need a professional cleaning session every once in a while, in order to boost the cleanliness in your house. Our Plaistow based company is here to give you a helping hand and transform how your home looks and feels.
Professional Cleaning Services
Price
End Of Tenancy Cleaning
starting from

from £

79*

Professional Carpet Cleaning
starting from

£

48*

Professional Deep Cleaning
starting from

£

18/h
Professional Cleaners in E13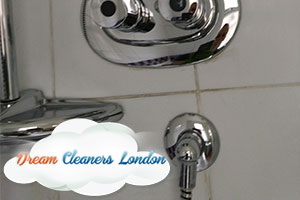 Cleanness is happiness – this is the motto of our professional cleaning service company. We are more than happy to announce that now the residents of Plaistow may use our services as well. Speaking of services, we offer a big variety of them – starting from domestic cleaning, including everything that needs to be done for a home to look clean and tidy, to gutter cleaning.
All of them are reasonably priced and very thorough. We are eager to show you the diligence we perform each one of them with. You can give us a call if you want to book any of the professional cleaning services.
Professional Cleaning Plaistow
A clean environment is a safe environment. All homeowners and business contractors in Plaistow, who need the services of a professional cleaning company are welcome to contact us. We are able to offer a deep and comprehensive cleaning, carried out by a team of fully trained and experienced experts.
Our professional cleaning is suitable for every flat, house, office and commercial premise. In the price of the service is included also high-quality cleaning equipment. Customers are welcome to share their preferred cleaning areas or provide the cleaning crew with a to-do list. Our obliging call centre agents are anytime available to answer your additional questions.
Sometimes, additional help is especially needed when it comes to taking care of a whole family. A good solution to such a problem is hiring services. One of such services is professional cleaning, and we are providing our clients with just that.
If you are in need of additional help around your home we will send you someone who know his way around when it comes to Plaistow. Give us a call and we are going to send you a cleaner who will make sure that your entire home is thoroughly cleaned by the afternoon.
"If it wasn't for the professional cleaning services of this company, I wouldn't be able to enjoy my free time the way I am enjoying it now. I am always sure that my home is in safe hands because the cleaners who carry out the cleaning sessions are amazing professionals. – Daniel"
"A friend of mine suggested I should try the professional cleaning services of this company and I am very glad that I listened to her advice. The cleaners who take care of my housekeeping chores are always very detail oriented and they use their own professional equipment and cleaning solutions. – Phillip"
When it comes to home or office maintenance, one should think beyond a weekly cleaning session. Hidden sources of grime can be found in every property and they may cause health issues. This necessitates a deep overall cleaning on regular basis.
We are a reputable cleaning provider in Plaistow and our dedicated cleaners are always available to assist you with this time-consuming duty. Regardless of the size and condition of the property, expect core commitment and exceptional standards of cleanliness.
In our service is included a top to bottom cleaning of every room with the provision of up to date cleaning equipment.