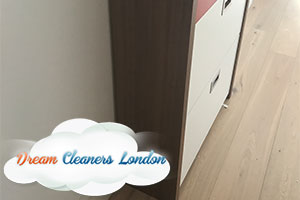 Everybody wants their home to be clean and organized. Our company, however, understands that not everyone has the time to maintain a place clean and tidy all the time due to work or other responsibilities. To those of you who fit the above mentioned description, we have an amazing offer for you, but in particular, for the residents of Notting Hill.
Our house cleaning service will help you with household chores, such as bathroom tile cleaning and floor mopping. It can be a one time thing or a regular service performed by our professional cleaners. They always bring all the cleaning gear necessary in order to bring back the cleanness and freshness to your home.
House Cleaning Services
Price
Regular Cleaning

£

14

One Off Cleaning

£

16

Spring Cleaning

£

18

Deep Cleaning

£

18
Domestic Cleaners for Notting Hill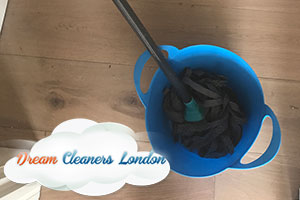 The house of your dreams is closer than you think with our comprehensive house cleaning service we provide everywhere in Notting Hill. The cleaning technicians we work with are house cleaning professionals with long years of experience in the house cleaning field and they know exactly what to do in every house cleaning related situation that might occur.
Give us a call today and you can see the amazing results yourself when you schedule your first house cleaning session with our company. We work seven days per week and we won't charge you extra for a weekend appointment.
House Cleaners W11
There are several reason why you should keep your office clean. Firstly, a clean and tidy office will attract more clients. Unorganized offices correlate to unorganized minds – people will think of you as an unprofessional. Furthermore, we all know that offices have big windows, just as in the movies. If your windows are cleaned, your office will have enough natural light, and it's a fact that light calls up positive emotions.
If you wish to be considered a professional and you want to have a clean and tidied office, call us. We offer house cleaning services in Notting Hill. Our service is also applicable in offices.

Did you know that the most simple task on Earth – making your bed in the morning, improves your motivation and positivity by up to 50 percent. On the other hand, living in a dirty place crammed with spider webs and the like will depress you, and, quite frankly will make you look like a slob. If you want to be happy and to make a good impression, you need to keep clean.
We are a house cleaning company based in Notting Hill. Our mission is to destroy bacteria and dirt from your home and your workplace efficiently, quickly and thoroughly.
"Ever since I had your cleaners clean my home I have been more than happy staying in my home while doing no cleaning chores at all. The cleaners you sent over have always behaved in a really professional manner. I watch them work and I am stunned by how much I don't know about cleaning and keeping my house dust-free and intact. – Bella"
"The reasons I keep on choosing your house cleaning service are plenty. I especially like that you are using only earth-based cleaning materials to clean my home. That way I know that my house is being deep-cleaned and protected, as well as relieved of all the dirt and dust hiding in the tiniest corners, behind the wardrobe and under the bed. – Karen"
Keeping your house clean and protected is very easy with our house cleaning service. We are available for all the residents of Notting Hill who struggle with the completion of cleaning chores in their homes. If you are overwhelmed at work, or you have spent hours trying to get out a stain out of your carpet or furniture but to no success- our cleaners will gladly take the chores off your hands.
You can expect the most professional end results- our diligent cleaners will see to that and leave your house spotless and disinfected to perfection.