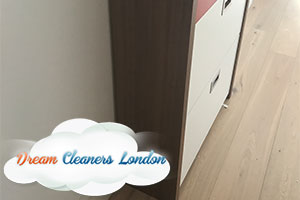 Nobody likes to enter into a messy house, however, sometimes the time is just not enough. Now every busy homeowner in Putney, Roehampton can take advantage of our professional house cleaning and follow their schedule without worrying over cleaning.
What we offer our customers, is a cleaning service designed to meet their requirements and bring peace of mind as well as comfort. Our knowledgeable cleaners possess the required professional skills to provide house cleaning of high-quality and durable cleaning results. Plus, they work with the most modern cleaning tools and detergents.
House Cleaning Services
Price
Regular Cleaning

£

14

One Off Cleaning

£

16

Spring Cleaning

£

18

Deep Cleaning

£

18
Domestic Cleaners for Putney, Roehampton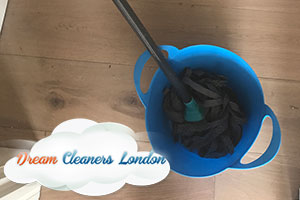 Everybody wants their home to be clean and organized. Our company, however, understands that not everyone has the time to maintain a place clean and tidy all the time due to work or other responsibilities. To those of you who fit the above mentioned description, we have an amazing offer for you, but in particular, for the residents of Putney, Roehampton.
Our house cleaning service will help you with household chores, such as bathroom tile cleaning and floor mopping. It can be a one time thing or a regular service performed by our professional cleaners. They always bring all the cleaning gear necessary in order to bring back the cleanness and freshness to your home.
House Cleaners SW15
Whenever you feel helpless and powerless to cope with the great amount of domestic chores, turn to our professional house cleaning company. We are serving properties all across Putney, Roehampton and we can confidently say that our skilled cleaners can turn your property into Castle of Cleanliness.
We have been in this cleaning business for long enough to be certain in our abilities. Everything which needs to be done in your property will be perfectly done to the last detail. Dusting, cleaning, sweeping, vacuuming, mopping, eliminating odours and etc. With us you can enjoy the pristine look of your home.

The best thing you can to keep yourself healthy and positive is to maintain your home and workplace spotless and clutter-free. It has been proved that living in messy spaces reduces your creativity and motivation which leads to depression. You can even develop sleep disorders if you have one of those all-purpose chairs which serve as a wardrobe.
If you care for your health and live in Putney, Roehampton, call us – we deliver professional house cleaning services at affordable prices. We are efficient and thorough. If you choose our house cleaning services we guarantee that you'll have a sparking clean home.
"I can never entrust my apartment to another company because the cleaners of this one have completely earned my trust. I am certain that every time they clean my home, the final result will be exactly as I have imagined it to be. I love the quality of their house cleaning service and the fee that they charge for it. – Simon"
"No matter how bad my home looks, I am never worried because I am sure that I can rely on the house cleaning service of this company. They always send a team of professional cleaners who take the best care of my dear home. I am amazed by the speed of the cleaners who always manage to clean even the worst stains in an instant. – Misha"
Your home deserves to be cleaned by us, because we are known as the company with the best house cleaning services within the bounds of Putney. Let us solve your cleaning problem in no time and you will be more than satisfied with the results for sure!
Our team will be ready to visit you at a time that suits you, due to the fact that we are available 7 days a week and we have a flexible schedule. We even offer same day services, which you can also take advantage of. Get in touch with us and we will respond immediately!