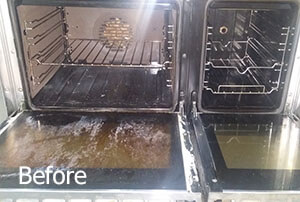 What does it take to be one of the best oven cleaning companies throughout Clapham, SW4. We started as a small unknown oven cleaning company and expanded into on of the most famous and busy ones in the area. We are known for our punctuality, stability, reliability and, of course, flawless cleaning methods.
The service is small priced because we want you to be able to afford it and be delighted with it in the same time. We work on calls, so whenever you need us, pick up the phone and dial the numbers.
Perfect, fast and cheap oven cleaning in Clapham
We are in the business for a lot of years, so we are very experienced and will do the work easily and fast. You can only benefit from our friendly and professional team, who will be happy to be at your service any time.
This is what we offer:
Remove the deposits
Clean the removable parts of the oven separately
Interior and exterior clean
Remove burnt food and oils
Finish with a gleam look
Leave no mess behind
The great results you achieved are just amazing! Your oven cleaning is something which everybody needs to try and realise how useful it is. The taste of the food improved definitely and there is no smell of burnt leftovers, when I start to cook. The rates are complied and sensible and you are absolutely honest to the customers! – Tailor
We know how to clean ovens perfectly, so do not worry, leave them in our hands. We will do our magic. The long way we have been through gave us a lot of experience and made our work better.
Oven Cleaning Services
Price
Single Oven

£

45

Double Oven

from £

63

Microwave

£

20

Hobs/Extractor

£

23
Cooker Cleaning Solutions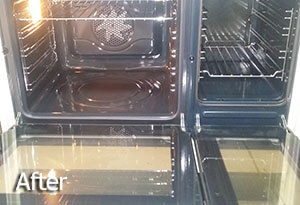 We know the best products that we need to use, we know how to remove oil, greasy and any deposits without damaging the surface of your cooker. We have learnt the little tricks that help us do the jobs fast, because we respect you and know that your time is valuable.
We know how to communicate with our customers and to offer them the best price and service. We care about our clients and each of them are treated with respect and we always make sure to show how grateful we are that you hired us.
Keep in touch with us using our email, phone number or website.
"Cleaning the oven is too much for me to handle plus I hardly have the time anymore. Recently I had my oven cleaned using your service and I am very happy with end results. You did everything I asked for and the oven is now shining from cleanliness! It even performs better now that it is finally clean. Thanks you so much! – Jill"
"I have no idea how you do it but my oven hasn't looked like that for years. I am surprised by how well you managed to remove the stains of oil and burnt on the inside. There were some stains on the outside of the appliances and they are gone too! I thank your technicians on the spot, but I wanted to let everybody know what a good job you did. – Caren"
Dirty ovens contain germs and consume more energy. If you don't know how to restore the sanitised condition of your valuable kitchen appliance, count on our qualified cleaners. They have been serving our valued clients in Clapham for a considerable amount of time already. As a cleaning company committed to quality, we are currently using the method of dip tank. This environmentally-friendly cleaning solution allows us to leave every area of the oven free of grease and grime.
Contact us and our responsive call centre agents will provide you with detailed information as well as a free price estimate.