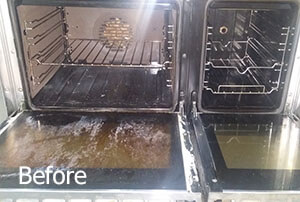 Want your greasy oven to be brought back to its original finish? Here's where our services may come in handy – our company is the leading oven cleaning provider in Sydenham, SE26.
We were established to help our clients deal with the layers of grease and dirt covering their residential and commercial ovens. Because of our excellent rates, high-standards and fantastic customer service, we are quickly expanding and improving the quality of our services.
Call us any day and we will send a professional, licensed and obliging technician your way. Our employees are expedient and use only the safest products in the cleaning process. We are always there whenever you need our services. Make the right choice – get in touch with us for estimations and appointments.
Thorough Deep Cleaning of Ovens
If you want the gleam of your oven restored to the way it used to be in the beginning, book our oven cleaning services in Sydenham, SE26. We will clean your oven meticulously in just a few hours so that all the grease and dirt will be a thing of the past.
Count on our company for:
Amazing customer service
Discounts
No obligation estimates
Prices suitable for every budget
Specialised tools and cleaning products
Easy and convenient booking
No matter that I clean my oven on regular basis, there are still greasy stains which I can't remove. This happens especially after Christmas holidays when I use it more than usual. Then I call you as my favourite oven cleaning company. Your job is always done with high professionalism and dexterity. – Hanna
Ovens covered in layers of grease and carbon deposits not only diminish the quality of your cooking, but are also dangerous as they might cause fire accidents. Take our advice and book our deep oven cleaning now.
Our cleaners and technicians are thoroughly trained to deal with many different brands and types of ovens, they will use only products safe for you, your family and your kitchen and are always there to provide advice or to listen to your particular requirements.
Oven Cleaning Services
Price
Single Oven

£

45

Double Oven

from £

63

Microwave

£

20

Hobs/Extractor

£

23
Cooker Cleaning Services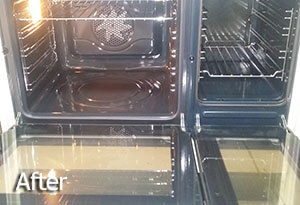 Our deep cooker cleaning is very detailed as the technicians always dissemble the appliances. Bare in mind sometimes there is grime and grease in places which are not visible to the eye.
The racks, frames, cooker pans, hobs, door glass are all dipped in a tank filled with clean water and eco friendly degreasers. This ensures the full removal of all grease. Then the components are rinsed and put back together – your oven is clean and ready to use in no time!
Restoring the old shine of your oven is not impossible! All you have to do is check out our oven cleaning service in Sydenham, SE26 and we'll prove it to you. Contacts us on the phone for further details, information and bookings!
"My wife absolutely adores your oven cleaning service. Last week we employed your help for a second time this year and you truly keep our oven looking splendid clean at all times. It is a good feeling knowing that you are always available and I can call you and schedule a cleaning anytime. – Nelly"
"Ever since I found out about your superb oven cleaning service I have been cooking in a fresh and splendid clean oven. It really is a wonderful feeling knowing that you do not have to clean the oven yourself. I know that I can call you anytime I want and receive the best oven cleaning treatment available. – Terry"
Every homeowner knows that cleaning the oven is not a ten-minute job. Depending on the condition of the appliance, one can spend hours rubbing the carbonate grease off. If you have no desire to dedicate huge amounts of time to this domestic task, our skilful operatives are at your disposal everywhere in Sydenham.
Hiring our professional cleaners ensures that your oven is cleaned properly by the means of specialised cleaning equipment. Once in your home, our technician will disassemble the item, degrease all its components by the method of dip tank and assemble it again. He won't make a mess in the kitchen or disturb the comfort of your home.