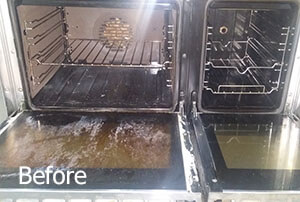 Everybody wants that their ovens look like they have never been used before. However, just one cooking project can leave tons of dirt and food build-up on both the exterior and interior of your oven.
If you find it hard to deal with them, you had better go for our company. We have extensive experience in oven cleaning in Eltham, Mottingham, SE9 and would be honoured to help you banish those horrendous deposits.
We are a phone call away should you need one of our cleaning teams. We work all week and address customers' enquires over the phone round the clock. If you are interested, just pick up the phone.
Effective Oven Cleaning in Eltham, Mottingham
There is probably no need to say that since we employ qualified technicians and use the very best equipment on the market our oven cleaning service in Eltham, Mottingham, SE9 is highly effective and it produces the very best results every time. We urge you to try it so that you can see it for yourself.
About our cleaners:
Quite experienced and qualified
Meticulous and professional
Insured and background-checked
Friendly and well-mannered
Detail-oriented
Your oven cleaning services are really the perfect one. You are strict in your arrangements, immaculate in your results, unbeatable in your prices and comprehensive in your approach. You even provided a guarantee for satisfaction and I can't ask for more. Your flexible schedule is really adorable! – Benjamin
It's really no surprise that your cooking appliance has built up unpleasant carbon and food deposits. That happens with continued use. The best thing you can do to breathe new life to it is to have it cleaned by a professional. One of our cleaning teams can ensure the results you are looking for.
Oven Cleaning Services
Price
Single Oven

£

45

Double Oven

from £

63

Microwave

£

20

Hobs/Extractor

£

23
Get Your Oven Perfectly Cleaned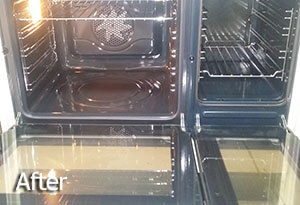 We have a reputation for cleaning ovens to perfection. We are convinced you will love our oven cleaning service in Eltham, Mottingham, SE9.
First of all, we do all cleaning jobs on the spot, which makes things pretty easy for you. Second, we are equipped with innovative, non-toxic cleaning solutions, enabling us to get to the most difficult parts of your oven and leave it as clean and sparkling as it was in the very beginning.
You will be happy with the outcome. We are happy to serve our customers. If you would like to schedule an appointment, just give us a ring and speak to one of our representatives. You won't regret it.
"When I first booked your company's cleaning services, I did it because my friend who is a restaurant owner told me that if I don't clean the oven at least twice a year, I increase the chances of domestic fires by as much as 50 percent. Thanks to you, I don't have to worry that my oven may cause domestic fire – Brittany"
"When my oven started to emit smoke, I knew I had to do something to clean it. I asked a few friends and since they all used your company's cleaning services, I decided to book, too. What your technician delivered exceeded all of my expectations. My oven looks as good as new – Ashley"
Don't waste your time and energy to deal with the stains which only make your oven look disastrous. Our company's oven cleaning service can always take the best care of your cooking appliance and help you enjoy tasty and healthy homemade meals.
As one of the leading cleaning companies in Eltham, we assure you that the outcome of our service is always brilliant and we do not compromise with the quality of our cleaning tools and solutions. If you book our help, we will make sure that your entire appliance is sparkling clean and it will work properly for a very long time.