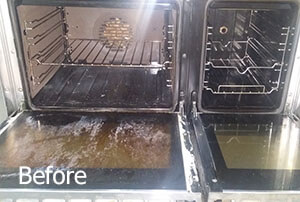 When your cooking appliance accumulates deposits of grease, grime and carbon, you should resort to our oven cleaning service for best results. We will make it shiny and clean again, as if it has never been utilised.
Our oven cleaning service in Euston, Camden Town, NW1 is very useful for every homeowner no matter what your budget is because we offer competitive prices. If you don't want to clean your oven yourself, our company is the best solution.
We are hard-working and we have related knowledge. We will bring your cooking appliance back to shine. It takes a phone call to get the ball rolling. Please, get in touch with us so that we can arrange for a service.
First-class Oven Cleaning in Euston, Camden Town
If you really want your oven to be store-beautiful, you have to lean on our professional oven cleaning service in Euston, Camden Town, NW1 because it gets amazing results and it is of high quality. We guarantee your satisfaction.
Choose our cleaning service because we provide the following:
Competitive prices
Non-caustic cleaning products
Specialised cleaning equipment
Dedicated cleaners
No-obligation quotes
Weekend availability
My kids always complained that their food smelled like burnt and when I paid attention to the cleanliness of the oven… Oh my… Impossible task. I found your oven cleaning services and now my oven is absolutely cleaned and the kids love my dishes again. You cleaned with biological detergents, which is very essential, when it comes to my kids. – Elizabeth
We are armed with specialist equipment which helps us bring your cooking appliance to shine. We can assure you that we can create a gleaming finish that will make your oven look like new.
Oven Cleaning Services
Price
Single Oven

£

45

Double Oven

from £

63

Microwave

£

20

Hobs/Extractor

£

23
Powerful Oven Cleaning Solutions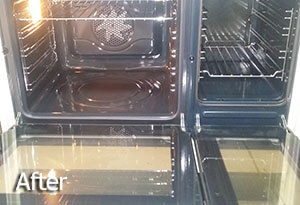 Our powerful cleaning solutions enable us to deal with nasty dirt build-up and stains that are very difficult to get rid of. They not only make your oven an eyesore, but also decrease its efficiency and cause unpleasant odours that linger in the air for a long while after you have used your appliance. Once we get rid of that, your oven will be immaculate.
We would like to discuss all the matters that you are interested in concerning your oven cleaning in Euston, Camden Town, NW1. The best way to go is to call our call centre staff and start a conversation. We can set up an appointment quickly.
Give us all the details we need and we will get things started. It is up to you. Get your free estimate today.
"I just wanted to inform that I deeply appreciate your hard-work! My mother was stunned when she saw her oven sparkling again. Your oven cleaning services gave our family more free time and a spotless kitchen appliance. We are all thankful and we hope to book you again.- the Rodgers"
"I hope you know that your oven cleaning services are the best ones and all I can say is that I am happy that you were my cleaning service provider! I got astonishing results from you and my oven looks like new now! Thanks for the help and for the friendly attitude!" – Sara
If your oven has lost its sparkle and you are looking for an easy and quick way to restore it, you can always turn to our company and book our efficient oven cleaning services. The rates of our services are set to go easy on our customers' wallets so you can benefit from our help without you having to pay through your nose for it.
We command teams of professional and experienced oven cleaners who have dealt with hundreds of cases over the years. They are prepared to come to the rescue any time you need them. Find us in Camden Town.