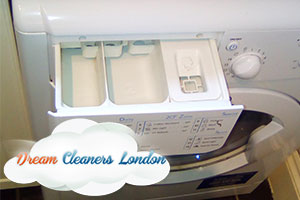 Professional cleaning can now happen under your own roof. All you have to do is pick up a phone and dial the number. Tell us what you need – carpet cleaning, domestic cleaning or even oven cleaning – we have it all!
All the detergents are included in the price which is very reasonable. We are professionals and nothing can scare us – we scrub, we mop, we dust – we always achieve great results. Thanks to our hardworking team, we have made quite an impression on the residents of Chingford who continue to recommend us to their friends and family and keep on spreading the word.
Professional Cleaning Services
Price
End Of Tenancy Cleaning
starting from

from £

79*

Professional Carpet Cleaning
starting from

£

48*

Professional Deep Cleaning
starting from

£

18/h
Professional Cleaners in E4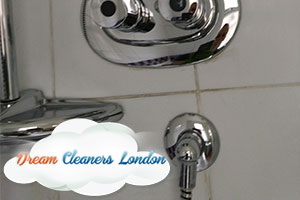 When you have your house professionally cleaned once, you are able to feel the difference immediately after you set your foot at home. The whole house smells fresher and you can see just how cleaner everything is. This is because the store-bought products we use don't cope well enough with the dirt we are introducing them to.
Our Chingford based company is ready to provide you with the most comprehensive professional cleaning session which is about to blow your mind. Your whole house will feel like a brand new one and you can just sit back, relax and enjoy the long-lasting results.
Professional Cleaning Chingford
We are a professional cleaning service and we guarantee that if you open your doors to us, we will use the opportunity to chase all the clutter, dirt and dust away from it!
We are available for all the residents of Chingford who are tired of seeing their carpets stained, walls sprayed, and kitchen greased from cleaning. Surely you have tried to clean all of that all by yourself, but it hasn't quite worked out, right?
We never miss a detail, our cleaning technicians are the best from the best and we will provide you with services that will make you smile and want to hire us again.
There is no place like home, and it's sure isn't pleasant when it's not kept tight frequently. If you are someone who struggles with keeping your home clean whatever the causing factor is, we would like to provide you with help. We are offering you our professional cleaning service before some accident falls upon you.
Call us and we are going to send you a cleaner who will keep your home tidy and spotless. The service we provide is of great quality on a super affordable price for any budget. Our company exists in the Chingford market on the principals to provide help to people.
" What I look for in a professional cleaning service is always a good price. This company has the best prices in town, but also their deep cleaning service surprised me with how detailed and attentive it was. I found this service to be very helpful and very practical. I will recommend it to my friends. -Caleb"
" Thank you so much for sending me such an amazing team of cleaners to deep clean my entire house. Even though it is a big two-story house the team was quite quickly and very efficient at cleaning it in depth. Keep up the great work I have recommended your service to my neighbours as well. -Rose"
Time to move out from your rented property? Well, if you want to receive a full refund on your deposit money, you will have to clean your property. Simply vacuuming and dusting will not do the trick. To receive a full refund on your deposit money, you will have to put a lot of elbow grease into cleaning the place.
Or, you can simply contact us and book our professional end of tenancy cleaning services. Our name is Dream Cleaners London and we offer professional end of tenancy cleaning services, available for booking throughout the week and also on bank holidays, too.