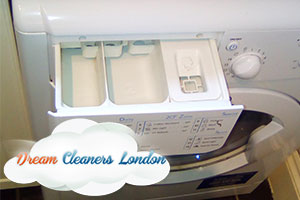 During all these years of serving and providing clients with professional cleaning services, we have managed to adopt the most efficient methods and procedures which enabled us to perform more than outstandingly. Do not hesitate to book with us because we are well established cleaning company serving in Maida Vale for several years.
For your peace of mind, we have checked all of the backgrounds of our cleaners. In addition, we have put them under intensive training which taught them how to complete all of the challenges you provide them with. They know how to deal with dirt, dust, limescale, mould and stains of any nature. Call us to see for yourself.
Professional Cleaning Services
Price
End Of Tenancy Cleaning
starting from

from £

79*

Professional Carpet Cleaning
starting from

£

48*

Professional Deep Cleaning
starting from

£

18/h
Professional Cleaners in W9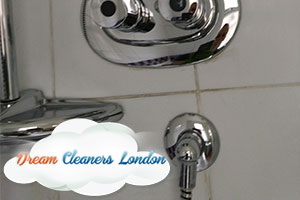 Cleanliness adds a great deal to your overall mental and physical health. To begin with, a clean and clutter-free home is more likely to motivate you to work and to work out. It also increases positivity. On the other hand, living in a dirty and cluttered home will make you more prone to eating junk food and may cause sleep and nervous disorders. Choose the healthy way of living, roll up your sleeves and get to work. Or, let us do it.
We offer professional cleaning services in Maida Vale. We are affordable and diligent. Choose us and you won't regret it.
Professional Cleaning Maida Vale
If there is something bugging you with they way your home is kept clean and you are planning on changing the service you use, we would like it if you direct your attention to us. We do not play games when a client needs their home to be kept spotless.
Our cleaners are professionals who have gained years of experience in the area of Maida Vale and there is nothing that can be too big of a challenge for them. Give us a call and we will provide you with someone who will come to your home a few times a week to maintain it spotless.

If you are worried about spring cleaning or deep cleaning in genera, you can take advantage of our incredible list of cleaning services that we perform at affordable prices. We are a professional cleaning service company that only hires professional cleaners in order to achieve great results in the homes and offices of the residents of Maida Vale.
No matter which service you choose, we will always bring all the cleaning gear necessary and we will perform the service at a convenient for you time. Give us a call now and tell us what type of cleaning you need!
"If my home is messy or I need help with oven cleaning, I know that I can always rely on the professional cleaning services of this company. They never tend to disappoint me with the quality of their work or the inexpensive fees which they charge. I always trust them completely. – Synthia"
"Whenever I want to enjoy my free time and leave the burdensome cleaning chores to someone else, I always rely on the amazing help of this professional cleaning company. Their services are always with great quality and their cleaners are very polite, friendly and quick. I recommend their help to everyone. – Charlie"
You may clean your home once per week but this doesn't mean that all sources of grime are eliminated. If you want to be sure that your family is living in a healthy environment you should organise a deep overall cleaning once in several months.
You can surely try to tackle this duty yourself but booking our professional cleaning will save you a lot of time and efforts. Our disciplined cleaners will arrive at a convenient time and clean precisely every area of your property. The good news is that they are available in Maida Vale 7 days per week. Grab the phone and dial our number.